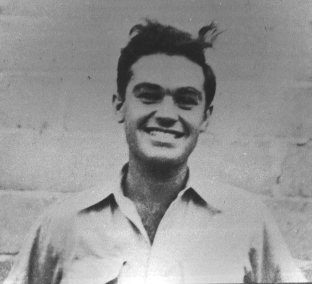 Leon Frankel
Milwaukee, Wisconsin
Combat Record
WWII: Awarded Navy Cross for torpedoing and sinking a Japanese cruiser (in TBF/TBM Avenger)
Story
Leon Frankel flew US Navy torpedo bombers in the Pacific during World War II.
After attending a S-199 training course in Czechoslovakia under the tutelage of George Lichter, Frankel arrived in Israel in mid-June.
The second week in September saw the squadron increase its photo-recon flights in an S-199 specially modified with cameras for the task. Frankel flew one mission at about 12,000 feet over Jericho.
Frankel was flying Avia D-113 on October 16 when the fuel booster pump failed (?) and the engine cut out. Frankel had to make an emergency landing, and chose an empty field in Israel in which to set down his aircraft. The belly-landing was successful and Frankel, unhurt, unbuckled his seat belts and abandoned the machine. Frankel crossed the field and met some Israeli troops whi informed him that he had just walked through a minefield.
While physically as capable of flying as he'd been a few weeks earlier, the news that he had so randomly escaped serious injury or death in the walk away from his aircraft unnerved Frankel. He never flew again for Israel and soon returned to the US.
last line

Click the badge to return to the squadron roster