Saturday, August 18, 2007 - 12:34 PM
Here's what we came up with. At this resolution, the document doesn't show up well – it's a page from a logbook.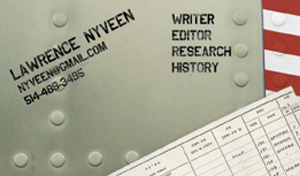 Also, this morning the Reds took to the T-ball field to contest the league championship. Like the similarly miraculous Bad News Bears, the Reds lost. Unlike the Bears, the Reds lost by a lot. A whole lot. 34-18 lot. Yes, the defense converted fourteen outs over 48 at-bats.
Next up, hockey!
3 Responses to "Business card and T-ball wrap-ups"