A friend of mine runs a gardening club and I've volunteered to help her by designing her publicity flyers.
The first one (the paler one) was adequate: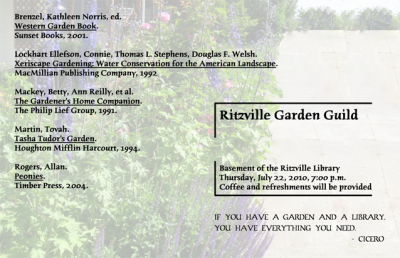 The poster for her second meeting was orgasmic, if I say so myself: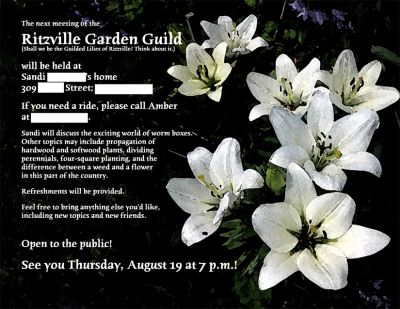 Click for a larger version.
Maybe I should look for freelance design jobs, but with no real experience, I may have trouble selling myself.
Nevertheless, if you like what you see and you want to hire someone reasonably skilled who will work for below market price, feel free to contact me or leave a comment here.
Here's a last, simpler but elegant design of mine, for a business-card pass that allows a guest access to an open bar: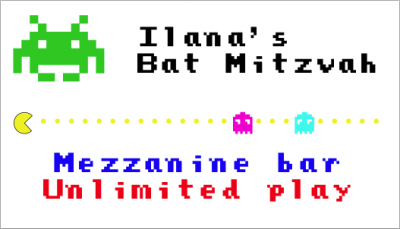 Bonus applause:
Kudos to the traffic police of New Delhi, who have adopted the same principles that fuel Roadrageous to ticket scofflaws. They ticket violators based on photos submitted by the public.
Bonus bonus:
Late breaking news! My daughter wants mt to pimp this URL for a contest she's entering. Superdad flies again!