Much of Sunday was spent going through Dad's clothes with Brother Two. Brother One (both are younger than me, by the way) wasn't yet in Freeport and the clothes wouldn't fit him regardless.
We found a lot of clothes… – from the '70s, let's say to be charitable. And what better way to celebrate the '70s than with a slide show!
You may have noticed that I put a modern twist on the jeans. I think my favourite bit of these photos is my brother's hands clasped with glee in the first picture.
That wasn't all the clothing-related hilarity. After some delicious snapper and cracked conch (best I ever ate) at Billy Joe's on the beach, Elvi bent over to wash her hands in the ocean. Two ladies and a man walking by in the right place at the wrong time got an eyeful of her underwear as her shorts ripped from stem to stern. The man cracked up – you can't blame him – but the helpful ladies gave us a towel to keep.
I used the towel to highlight the damage.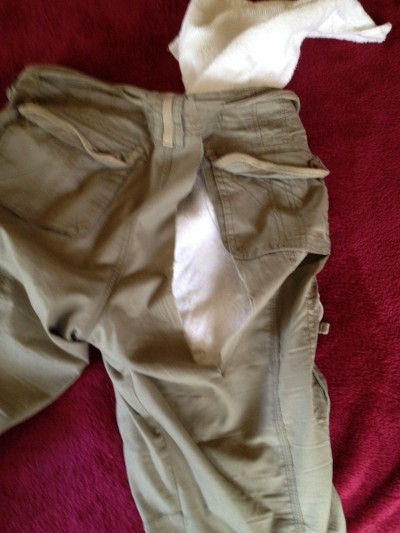 Elvi, learning from my father's poor example, did not keep the shorts.
Bonus observation:
If you think I'm fat, check out this curly-tail lizard.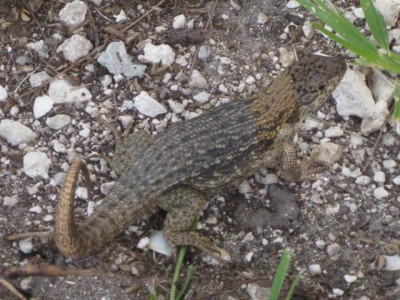 At least I signed up for flag football this spring and summer.
2 Responses to "Fashion and faux pas"