Not long after I cracked my own tooth, Nibbler suffered his own damage. (Nibbler is my Mazda 3, remember?)
Wife One took Nibbler out of the driveway so she could take the minivan. She parked him across the street. What she didn't see was the large ice boulder on top of which she parked. You can see the imprint of Nibbler's fron left tire on it.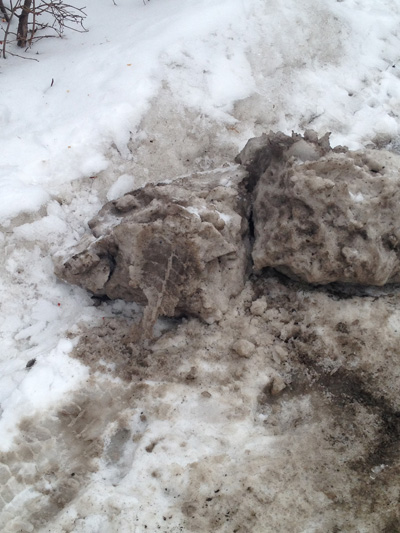 This method of parking not only served to keep Nibbler from rolling forward, it cracked his poor plastic jaw.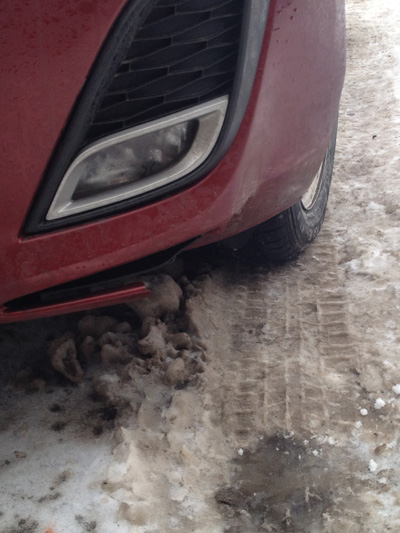 Like any anyone with a broken jaw, Nibbler suffered some swelling in his cheek.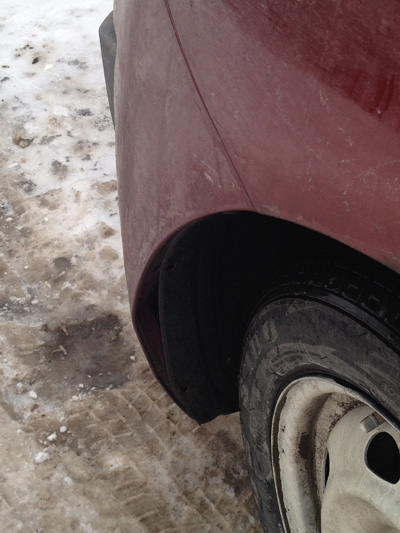 Nibbler is a trooper and still drivable, but I can't stand him suffering so. I plan to get him a new jaw soon. It should be $600-$800.
Speaking of cars, even if we do tend to anthropomorphize, there's news in the lummox category. Our 1999 Grand Voyager finally choked and died. It had been running with a crack and drip in the transmission case, forcing us – OK, Wife One – to keep it topped up with transmission fluid. The key would often refuse to turn until whacked on end with a hammer. Still, it soldiered on. Something has gone wrong with the electrical system, forcing us – yes, really both of us – to boost it every time it had to start.
A week and a half of research into Toyota Siennas and Honda Odysseys let us to a 2006 Odyssey EX-L with a scant 96,000 kilometres on the odometer and a tip-to-tail warranty to 160,000 kilometres. We're quite happy with the purchase, which also came with summer tires on alloy wheels, although it did not come with the cute Honda hat on the roof rack.
Yes, those are leather, heated seats.
Wife One has no plans to name the van.
Why did I need a root canal? Child Two (whom you see at right) is quite the baker, and she decided to make homemade snack bars. I guess you could call them granola bars, but they were mostly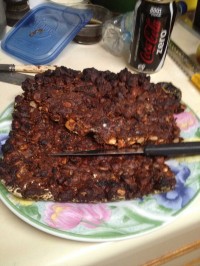 dried fruit and hazelnuts (that's the other photo, left). I had a hunk and the stuff pulled out a filling on my rearmost top right molar. My tooth cracked and part of it went with the filling. The inside of my tooth had been infected, to the surprise of me and my dentist, so I need to have the root canal.
Despite the name, a root canal is the removal of all pulp from within the tooth and the root canals. The dentist uses these diode-like files to pull out all the living tissue.
The procedure was painless, after the needles in my palate. The right side of my face was frozen from eyelid to neck. The freezing is wearing off as I write this, and it's starting to ache a bit. The dentist told me to take Advil for any subsequent pain, and I hope that's sufficient. If not, I have my migraine stash to raid.
I have two weeks to wait before the broken molar gets a permanent fix.
I'm sitting here with a mouthful of aches. About two hours ago, I got up from the dentist's chair after a root canal. There's still some anaesthetic in my mouth and what aches the most are my TMJs (jaw joints). It's hard to keep your mouth open for 90 minutes.
No new footwear lately.
Back on October 3, I took Child Three to an interview at a high school he's interested in attending last year. When we returned to my parked car, we discovered that a navy blue Volkswagen Golf had snuggled under my car's rear bumper.
I didn't have a camera and as I was puzzling out what to do, a woman who lives in the house in front of which I parked came home. I showed her the situation ad asked of she could take a photo for me. She did.I recorded the license plate of the offending Golf and left a note on its windshield. I returned Child Three to his current school and ran errands.


When I got home, I had a phone message from the driver of the Golf. She was apologetic and couldn't understand how it happened. I called her back and told her I would send her the photos as well as photos of the damage, which, as you can see, was minor: some abrasions on and under the bumper lip. But the car was barely six months old!
I still hadn't received the photos of the cars so I went back to the house and spoke to the woman's husband. They couldn't figure out how to download or send the photos on the cell phone. A few days later, I got this, which seems to be a photo of the cell phone screen. It arrived as a 314 dpi image of 2.3 MB: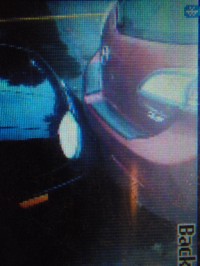 I sent the photos. I wasn't expecting to have to go through the insurance companies.
The last communication the driver sent me was an e-mail that in its entirety read: "Please be advised that I am totally unaware of how your car was damaged and deny any responsibility for said damage."
Well. I think she took some bad advice from friends or family.
The next call I made was to my insurance company. I had the offending parker's license plate number, e-mail address, and phone number. I also had the witness who took the photos for me. The agent told me to go ahead and get the car fixed, so I did, at the cost of a $500 deductible I was sure to get back when this was settled.
The agent handling my case got in touch with me again on November 11. The offender refused to provide my insurers with the name or contact info of her own. My insurance agent said that I should go to the police to file a report for a hit and run. The police would get in touch with the other driver/parker and ask her for her insurance info.
The police were not cooperative, but the officer who dealt with me was extremely helpful. She told me that my insurance company was taking the easy way out instead of hiring their own researcher. They wanted the police to do the work for them. Further, the officer called the Golf driver and explained the situation, strongly advising her to cooperate with my insurance company. The officer spoke with her for a good ten minutes. The call ended and she told me that the offender had promised to call my insurers.
I was hopeful, but it never happened. By the end of the month, my insurance company went to find the parker's info.
I heard nothing for two months. I sent an e-mail to my agent on January 11 and heard back that while the company was in touch with the parker's insurance company, said parker stilled denied the incident. Given the photos and the witness, that didn't seem to me to be a prudent course of action.
Last week, I got word: my insurance company had prevailed and I would be reimbursed in full. In one way, it's a shame, as I was all set to launch Operation Public Humiliation, but now that the issue is settled, I can leave the parker anonymous.
Very late in the year, I bought myself a present.
Speaking of segues, I got two of these for my birthday: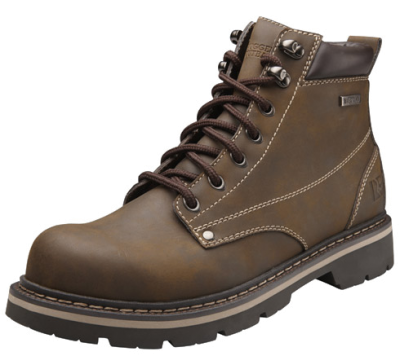 Technically, I got one of those and its enantiomer, as we used to say in organic chemistry.
What did I buy myself? A cell phone number! Yes, I who am interviewed by folks writing articles on high tech and social media (really!) can finally text. I'm learning how to do it.
Not long after I learned my number, I received a series of texts from a Marc I do not know. He was asking me how the new job was. I tried convincing Marc that I wasn't who he thought he was sending messages to, but Marc expressed only appreciation at my attempt to put one over on him.
A week later, Marc texted me again. This time, I asked him who he thought he was writing to. I guess I convinced him, and Mark explained that he was using Yahoo Messenger to chat with Imre Glaser. Given his name, I quickly tracked down Imre. He used to have my Montreal cell phone number but had recently moved to Ontario and gave it up. Rogers recycled it to me. – but Imre had forgotten that he had set Yahoo Messenger to forward IMs to his (my) cell phone. Not many people know where their phone number came from, but I do. I should form a club.
By the way, Imre, I got call for you tonight from the Ottawa region. You should text me your number so I can send these people your way. You know my number, I assume. You can text it to me because I know how to text now.
Now, if I could only get FaceTime to connect….
Bonus apology:
I thought I would receive mail when a comment was held for moderation, but apparently I hadn't set that correctly. A few comments have been held up because of that. Also, the story of my car's unsafe liaison with another is still in progress, so I'm going to hold back on that for a bit. It's nothing major unless you count gall, and then not mine.
I had a restful holiday. The five of us spent a week and a half in Houston. I spent a lot of that time sleeping. I also bought new shoes. They look like this: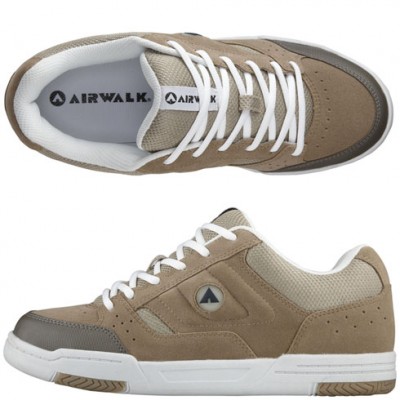 I wrote a long and detailed account of how I solved problems with my Chrome browser intermittently pooping out "Aw, Snap" and "Missing Plug-in" notifications, only to have an "Aw, Snap" page obliterate my advice. At least now I don't have to admit I was wrong.
I'm going to revert to using Safari until this is fixed.
While on the subject of tech, let me introduce one of the products my brother sells. By name, it's the GelPoint Path Transanal Access Platform. Below, you can see an animation of it in action. I recommend you expand the video to full-screen.
http://www.youtube.com/watch?v=Xrsh7JIqRwo
The GelPoint Path Transanal Access Platform may or may not be abbreviated to the GelPoint Path TAP, and surgeons may or may not refer to the procedure as "TAP that ass". The company did not answer my e-mail inquiry.
Before you get all huffy about my disrespect for a potentially life-saving device, allow me to state that I see the unquestionable value of having one's ass TAPed. So bugger off.
Bonus blog preview:
Coming up soon… a story of how my car got rear-ended.