When it comes to journalism, I'm not not much of an academic. I teach it in university from a strictly practical perspective.
When faced with the question "What is journalism?", I don't have an academic definitions to fall back on. I consider the act of journalism to be a black box. Facts go in one end and interpretation comes out the other. Journalism takes a complicated stew of facts and opinions and turns them into summaries that are more easily understood.
It is with that definition in mind that I looked at Rookie, a new Web site for sports stories. I intentionally avoided the word "journalism" there because the site doesn't mention it on its About page:
Rookie is a sports site. But it's not like any sports site you've read before. Instead of regurgitating the same scores and boring articles as everyone else, we're working behind the scenes, hand-selecting the storylines that are important, and using quotes and comments from people that matter to tell them (players, coaches, and insiders). Accompanying the stories are the best sports photos you'll find this side of an art gallery.
And that's what it does. Each "storyline" is a collation of quotes from other journalistic enterprises and Twitter. Rookie doesn't even try to write articles, boring or fresh.
Each storyline does have an introductory paragraph. It's something. Is it enough to pass as journalism according to my definition? I think so, but only because of that paragraph. Blurbs count.
Does that make this good journalism, though? I doubt it. Good journalism would incorporate those quotes in an article instead of leaving them in list layout. Am I being to old-fashioned?
One thing unquestionably positive about Rookie is it's pretty. The layout is stunning.
I hate clutter, especially in my menu bars.
I use Safari and Chrome browsers on my Mac. Why two? It's easy to hide the windows of one while I'm working on a project on the other. There are plugins/extensions on each that I like to use for some sites, like WME Toolbox (Chrome only) on the Waze map editor.

A few days ago, I noticed a greyed-out bell icon in my menu bar (see image at left). Clicking on it revealed that it was a drop-down menu for Chrome notifications, installed without my permission and taking up about a centimetre of valuable menu-bar space.
The standard OS X way to remove unwanted menu-bar items is to hold down the Option and Command keys while dragging the offender of the bar. That wasn't working.
So I did a little research and here is how you get rid of it:
Open Chrome.
Type chrome://flags in the address field and then scroll down to Enable Rich Notifications. Alternately, you can type chrome://flags/#enable-rich-notifications in the address field to go right to it. Or just copy that string from this post and paste it!
Change the setting for Enable Rich Notifications to "Disabled".
Quit Chrome.
The next time Chrome boots, your bell will no longer appear.
But here's the weird part: I tried reversing the above steps to get a screenshot of the bell for this post, but the bell never reappeared. I'm not losing sleep over that, but that is weird.
Another unusual point is that the bell just showed up for me a few days ago, while many people have been complaining about it since last October. It may have something to do with the fact that I'm still using OS 10.8 instead of 10.9 (Mavericks), or maybe it has to do with my use of Google Notifier.
Google Notifier is a small application that sits in your menu bar and tells you when you have new mail in your Gmail account – at least, it used to. It also lets you set all browser mailto links (i.e. e-mail links) to open in your browser's Gmail account instead of an e-mail client. I really dislike Apple's Mail application and I haven't found anything I like better than Gmail's Web interface, so I strictly use that (in Safari) for dealing with all e-mail.
Google Notifier is no longer supported and it no longer tells me when I have mail but it still works to redirect e-mail links so I still use it. You can get it at MacUpdate.
A new paper reports on an incredible collection of aquatic fossils from Cerro Ballena, Chile. Spanish speakers who can translate Cerro Ballena to Whale Hill might hazard a guess at what fossils were found.
The paper, available to all in "Proceedings B of the Royal Society", describes a series of whale strandings that occurred 9-6.5 million years ago. Science has a lay summary of the work.
Such a fine collection of fossils is called a lagerstätte and can reveal a lot about the environment at the time.
Under a deadline due to the impending highway construction that revealed the lagerstätte, the research team relied more on 3-D virtualization than on old-fashioned digging.
Because these fossils are relatively recent, they don't reveal much about whale evolution, but research did teach me one thing I never knew before: the phrase "aquatic sloths".
I went to the fantastic Web site the team put together. Not only can you download the 3-D models of some of the specimens, but you can cruise a list of all of them. Near the bottom, you can find Thalassocnus natans, the aquatic sloth.
I knew sloths could swim – there are a few videos of that – but that's not the same as being aquatic. Carl Zimmer wrote about these things ten years ago so perhaps I need to pay better attention.
Aquatic sloths were not small animals. I could not find a published estimate of their size, but I did find an unofficial estimate: six feet long and up to 500 pounds. Here's a photo of the skeleton (click to enlarge):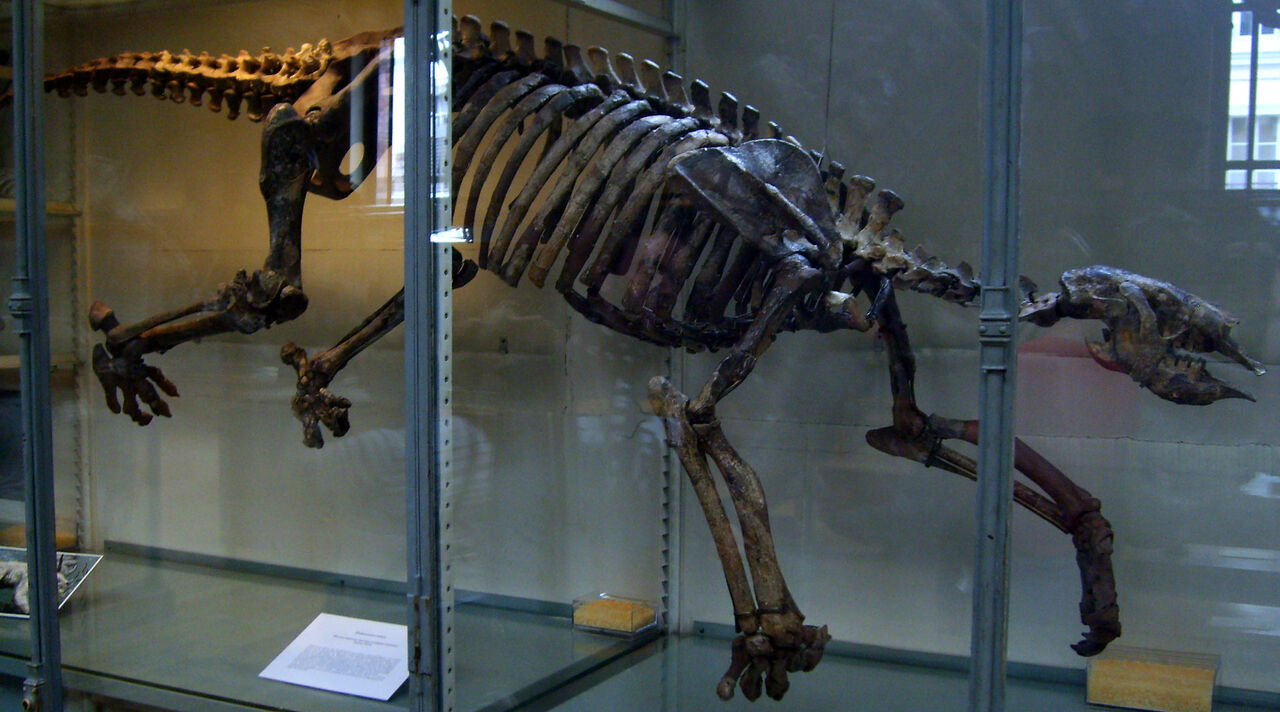 And a couple of artists' depictions:
Note the snout elongation from the first depiction of an older species to the second, more derived species.
The driving force that led to sloths' adopting an aquatic lifestyle (although they almost certainly came back to land after feeding, sort of the opposite of hippopotamuses) was the terrestrial environment. This area has been arid for a long time, which makes it tough for a dedicated herbivore to find enough to eat on land. Tooth wear tells us that the early aquatic sloths fed on or near shore where sand would abrade their tooth enamel. The later species show no evidence of sand abrasion and probably fed in deep water, where the sea bed is calm.
Don't listen to the columnists and sportswriters who say the US women dominated the gold-medal game for 57 or whatever minutes. It's simply not true. Canada dominated that game but didn't have the same puck luck until the end.
Corsi is an advanced stat that counts shot attempts, shots, missed shots, and blocked shots are all Corsi events. Corsi has proven to be the best predictor of hockey success, probably because it smooths out the luck factor.
Now, power plays obviously give any team an advantage in shots and Corsi, so using only even-strength Corsi numbers is the best analysis. Mainstream reporters and organizations like the NHL or the IOC don't supply those numbers. You either have to calculate them yourself or take advantage of someone else who does, like Darryl Metcalf at Extra Skater.
Darryl isn't closely following Olympic hockey games, so I am indebted to Jen LC, who posted her calculations on Twitter.
Here's the money shot: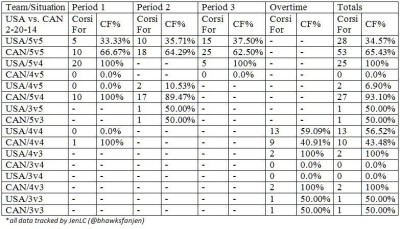 Canada out-Corsied the US at even strength by 53-28.
Traditionally – a weird word for how new the stat is – Corsi is measured as a percentage of a game's events. Canada's 65% is phenomenally dominating.
Canada deserved that game. As Jen put it, "Not that I loved the penalties or anything but at 5v5 Canada owned the puck."
Update:
And here are Jen's numbers for the men's US vs. Canada game.

We're still sorting through my dad's stuff and I got my hands on a photo album that contains photos of older family, my younger brother modelling in a fashion show, and my university graduation.
Here I am in my youth and long-haired glory.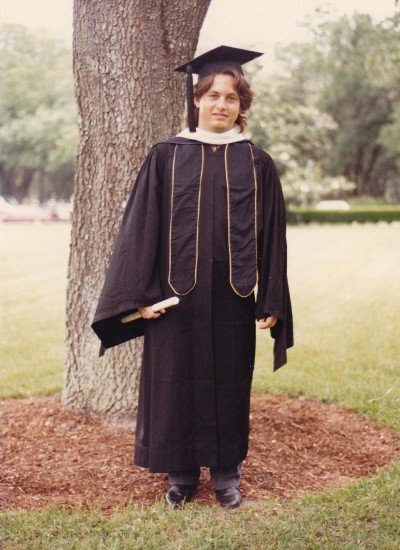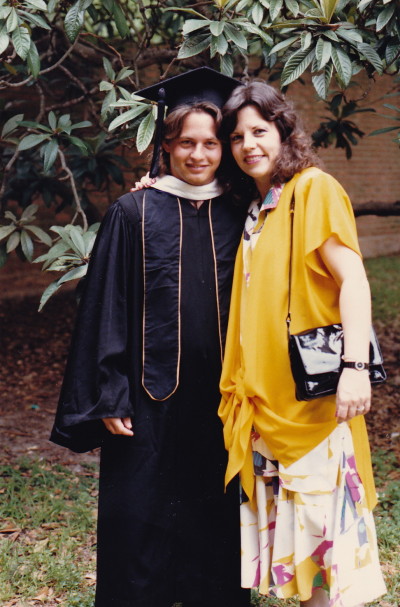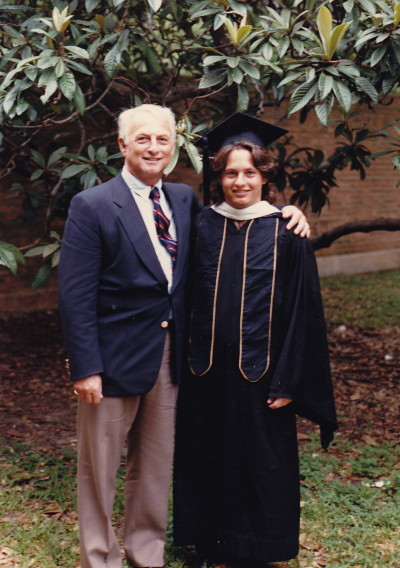 My dad in that photo is two months away from turning 48. Right now, I am one month past 48. Is it just his grey hair that makes him look so much older in the photo than I do now?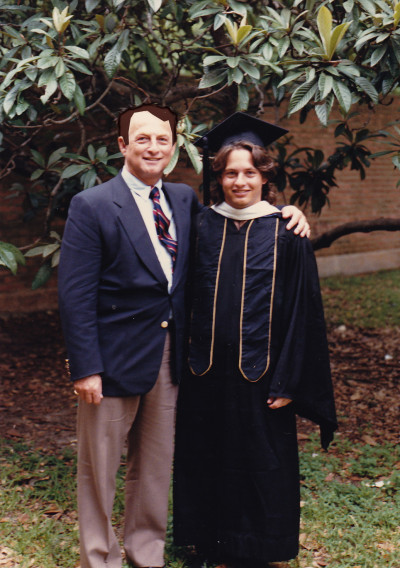 Nope – not according me, anyway. His hairline receded more than mine has. I'm not sure about the face.
Speaking of which, this may be the most recent photo I have of my dad clean-shaven.
My netsurfing today took me to Dorian de Wind's article on Dutch Jewry in the Holocaust.
Today, Jan. 27, is International Holocaust Remembrance Day, a date chosen to commemorate the Red Army's liberation of Auschwitz-Birkenau concentration camp on Jan. 27, 1945.
De Wind's article pointed me to the Digital Monument to the Jewish Community in the Netherlands, a site set up to remember Dutch Holocaust victims.
My youngest brother has for years maintained a family tree that's been striking for the number of deaths recorded in Auschwitz and Sobibor. Click the compressed image below to see the whole thing.
I decided to test the Digital Monument to the Jewish Community in the Netherlands against a subset of my brother's information, that being the nine siblings of my great-grandfather, who left Europe well before World War I (yes, WWI).
Of the nine siblings, two died in infancy. One survived the war in Europe. The other six died in then camps along with spouses and children.
Here are those six siblings:
Mozes Mozes (65) – died in Auschwitz with daughter Rachel (36) and sons Izak (36) and Jacob (27). Son Isidor died, age and place unknown. Rachel's son Bernard (13) died at Auschwitz.
Samuel Mozes (61) – died in Auschwitz along with daughter Chelly (37) and son Izak (36).
Israël Mozes/Nijveen (57) – died in Auschwitz.
Betje Mozes (49) – died in Sobibor.
Hinderika Mozes-Zilverberg (53, the memorial site has the name wrong) – died in Sobibor; daughters Rachel (25), Anna (21), and Saartje (16) died in Auschwitz. Daughters Geertje and Sara also died, age and place unknown. Son Jacob (30 in 1945) survived.
Isidor Nyveen (age unknown and not in the Dutch Web site) – died, place unknown as did son Jacob (age unknown).
The one sibling who survived, Charles Nijveen, lost his son Max (29) in Auschwitz. Daughter Rachel (32) died of illness in Amsterdam in 1942. Daughter Judith survived the war, and was a blast to hang out with in 1979.
This news is a week stale, but LogMeIn has decided to can its free service. Cute how the announcement is titled "Changes to LogMeIn Free".
Users are particularly miffed that the Jan. 21 notice informed users that the service would abruptly end on, yes, Jan. 21. That linked TechCrunch article discusses Join.me as an alternative, but that is another LogMeIn product and is free only during 14-day trial.
I've moved to TeamViewer, which is free for private use. Note the unnecessary, snide dig at LogMeIn in their standard installation instructions.
Chrome Remote Desktop was another option, but that would force the people to whose computers I log in remotely to help to have Chrome running.
On the whole, I was impressed with the work my JOUR 428 students did on their final projects last semester. I adopted a loose definition of "journalism" so not all of these are strictly news, but I enjoyed their work.
Now, you can too. Here are the links in no particular order:
Bonus fighting of the man:
This happened again. I triumphed again. I am not impressed with the record-keeping involved in the process.
I look like this: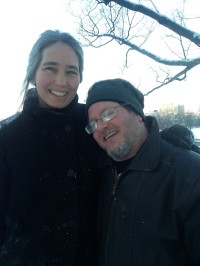 For Halloween, I temporarily dyed my facial hair to look like Tony Stark. I looked like this: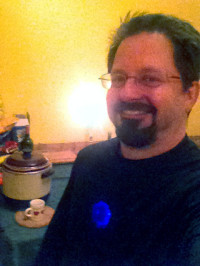 Many people urged me to keep dyeing, so I bought Just for Men Mustache and Beard, in light brown.
I followed the instructions and left it on for five minutes. I looked like this: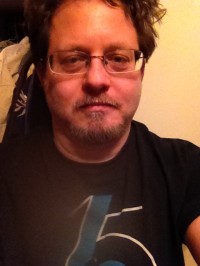 I wasn't happy with the coverage, so I dyed it again, this time leaving it on for ten minutes. I'm a daredevil. I looked like this: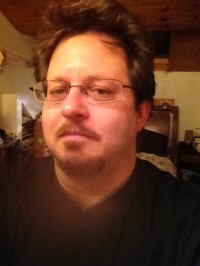 Not bad, eh? I am my mother's son. Also, I need a haircut.
Having been prompted by the wife to investigate how to access the American version of Netflix and by Child 2's usage of the same, I did a little digging.
There are many options out there. Unblockus is popular and convenient and it costs $5 a month. The advantage of Unblockus for me is the ability to install its DNS addresses right on the router, thus allowing every device on our network – including the PS3 – to access geo-blocked American media. When you access one of the chosen services, your browser would ask you which geographic location you would like to use. I'm not sure we would get that choice with Netflix on the PS3.
Child 2 was using Hola, which comes in ad-supported free and pay versions. Hola is actually peer-to-peer software and I suspect it of driving up our bandwidth using Child 2's laptop. Regardless, it is browser-based software and as such may not always work with browser updates or even your browser of choice, like my preference to use Safari.
I settled on a free alternative, Media Hint. There's another hobby-project called Tunlr that works with DNS redirection, the same approach that Unblockus uses.
Media Hint works in the browser, but also at the system level in OS X, which is how I have set mine up. Here's how:
Open System Preferences. Open the Network settings pane.
Click on the connection you are using, which will almost certainly be either Wi-Fi or Ethernet.
Click on the Location drop-down menu and choose Edit Locations…
Select your default location (Automatic, unless you've renamed it). Click on the gear icon and choose "Duplicate Location".
Rename the location you just created to something more obvious, like "US TV". Choose it to activate it and click the Done button.
Click the Advanced button. Click on Proxies in the header.
Activate the checkbox for Automatic Proxy Configuration. In the URL field for Automatic Proxy Configuration and paste this URL: https://mediahint.com/default.pac
Click the OK button. Exit System Preferences, saving changes if it asks you to.
Now, to switch between being local and appearing to be in the US, click on the Apple menu and then click on the Location menu. Switch between them whenever you want this way.
I haven't checked, but there should be a way to use Media Hint this way in Windows, too. Or you could opt for Tunlr.
Bonus whine:
Who at WordPress decided that Goth was a good look for version 3.8? Blecch.