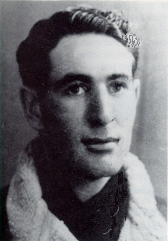 Eddie Cohen
Born in South Africa, moved to Ma'ayan Baruch (kibbutz), Palestine, in 1947
Combat Record
KIA May 29
Story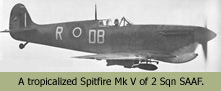 Eddie Cohen flew in Italy with 2 Squadron, SAAF during WWII. In Palestine, he joined the nascent Sherut Avir which formed on Dec. 27, 1947 with the few light aircraft at the Jews' disposal. Sherut Avir's responsibilities included liaison, recon, transport, and convoy escort. Cohen, Boris Senior, Ezer Weizman, Modi Alon, and six others made up the Tel Aviv Squadron.
On Jan. 15, 1948, Cohen took part in the Sherut Avir's first co-ordinated multiple-plane mission: a pre-dawn aerial resupply of the besieged Gush Etzion settlements. Boris Senior flew the escort, a Tiger Moth loaded with hand grenades and a Bren gunner. Ezer Weizman flew one of the two cargo aircraft, an Auster. A second pilot would drop the supplies, which included hand grenades, out the door while the first flew extremely low near stalling speed. Car tires tied to the bottom of the supplies would cushion their fall. At Gaza East, a deserted field near Be'erot Itzchak, Cohen waited with a Taylor carrying jerry cans of fuel in case any of the planes needed to refuel.
Cohen trained in Ceske Budejovice as one of the ten pilots to take part in the initial S-199 training course. He flew back to Israel on May 20 with the other graduates and the first S-199.
On May 29, Cohen flew in the first S-199 mission. He, Modi Alon, Ezer Weizman, and Lou Lenart took off from Ekron at 19:45 with two 70-kg bombs each, bound for an Egyptian army column near Ashdod - in fact, a mere 20 km south of Ekron itself. The Egyptians had been stalled by a blown bridge 32 km south of Tel Aviv and the lightly armed remnants of the Givati Brigade. The Egyptians were estimated to have 500 vehicles, among them ten tanks.
Lenart and Modi Alon shared unofficial command of the new fighter squadron and Lenart led the first mission. The wingman pair of Lenart and Alon took off first, followed by Weizman and Cohen. Lenart, however, was unfamiliar with the country and once in the air realized he didn't know the way to Ashdod. The S-199s had no radios so he used hand signals to indicate that to Alon, who pointed in the proper direction.
The official report of the operation reads as follows:
At 1945 local, a four-aircraft formation took off to attack a large column of Egyptian vehicles, between Ashdod and Gas'ser Ishdod, which had just stopped on the southern side of a destroyed bridge:

(1) - The leader, Lou Lenart, approached Ishdod from the north and dropped his bombs in the center of the village. He observed the largest vehicle concentration at the road curve about 300 meters south of Ashdod. His second pass was from southeast to northwest. His third pass was from north to south and in both he strafed with his machine guns since the cannon ceased firing after the first ten rounds. The AA fire was very intense and most of it came from 40mm guns. He landed at 2025.

(2) - Modi Alon approached from the northeast. South of the bridge, he observed a lot of vehicles and also many more vehicles were observed east of Ishdod. He dropped his bombs on the vehicles on the road. On his second pass, he attacked from east to west and on his third from north to south. In his passes, he exhausted his ammunition and returned home flying over the sea. The AA fire was heavy. He estimates the number of vehicles in hundreds. Upon landing at Ekron, his left brake did not function and he could not maintain a straight line as a result. Finally, he performed a ground loop, the left tire exploded, and the wing tip struck the ground and was damaged. He landed at 2005.

(3) - Ezer Weizman attacked from south to north. At first, he witnessed about 20 vehicles south of Ashdod and dropped his first bomb. In his second pass, he attacked from west to east and dropped his second bomb about one kilometer north of Ashdod. His third pass was from south to north. His cannons fired one round each and jammed. His machine guns worked fine. He landed at 2015.

Eddie Cohen was in radio contact with base. On his way back he reported that all was OK, that he saw the base and that he was about to land. From Ekron, he was not observed and he did not land there. Our men near Chatzor air base saw an aircraft engulfed in flames trying to crash-land two and a half kilometers distant. Two infantry platoons were sent immediately but the Egyptian forces were the first to reach the location. It is thought that Eddie Cohen mistook Chatzor for Ekron and tried to land there with his damaged airplane. (Cull et al 1994, Huertas 1998)
Alon's guns had also jammed.
Cohen was killed in the crash. His S-199 may have taken an AA hit which started a fire that he apparently hadn't noticed. In 1949, Israel recovered Cohen's remains near a small airfield called Beit Daras, at the time of his death in Egyptian hands. Cohen could have mistaken that field for Ekron and received fatal defensive fire from defenders in the area.
Despite the loss of one aircraft and damage to another, the mission succeeded. The Egyptian force advanced no farther than it had on May 29 for the remainder of the war.

Click the badge to return to the squadron roster