We never knew this story until Tuesday, when we cracked open a scrapbook that once belonged to my grandfather's brother, Max.
When Jacques (my grandfather, although he went by "Jack") was a kid in the Netherlands, he owned a small dog. His father, Bernard, thought that a big photo of their boys and the dog to hang on the wall would make a great present for his wife, Josina.
The photograph was taken, blown up, framed, and presented to Josina. She took one look at it and exclaimed that there was no way she could hang that in her house. She pointed out the dog, which had an erection that the males had somehow overlooked.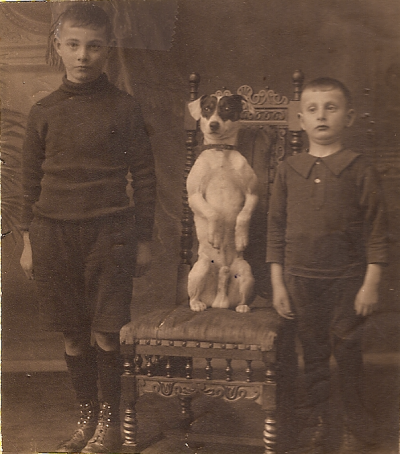 That's one well-endowed terrier. Jack is on the left, Max on the right.
The gift was modified by the 1920s' version of Photoshop – that is, an artist – and the final product, um, hung in their home for 50 years. I don't know what happened to that, but thank goodness we have a print of the original. Jack was born in 1914, so I estimate that the photo was taken around 1925.
The dog's name, even before this photograph, was Dickey.
But 1925 wasn't Max's last appearance in a photo with a strange dog.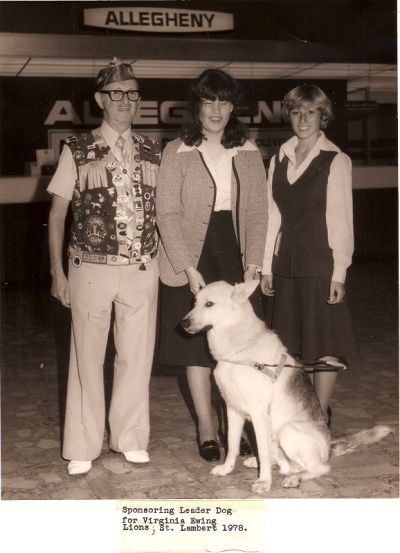 That's a trained dog, allegedly, but the look on its face says, "If you take my picture, I'm going to kill somebody." This has meme potential.
Bonus schadenfreude: