When I'm not being paid to write, edit, or research, I do home/small-office IT support for Macs. I love doing it. It's the puzzles that intrigue me. This week, I had a doozy.
A client bought a new Mac Pro to replace her old one. The migration of her old account to the new Mac went pretty well, with only a few wobbly moments – for some reason, her old iPhoto 6 replaced the new version that came on the new Mac.
Once that was done, she had me install a (legal) copy of Microsoft Office 2011 on the new machine to replace the Office 2008 she'd been using on her older Mac Pro.
The first installation (and subsequent updates) seemed to go flawlessly, until it was time to open the Office applications. The splash screen would come on but before any document or blank template would load, the application would crash, with this error (in this example, for Word):
Microsoft Error Reporting log version: 2.0

Error Signature:
Exception: EXC_BAD_ACCESS
Date/Time: 2012-10-26 01:40:50 +0000
Application Name: Microsoft Word
Application Bundle ID: com.microsoft.Word
Application Signature: MSWD
Application Version: 14.2.4.120824
Crashed Module Name: CoreFoundation
Crashed Module Version: 744.12
Crashed Module Offset: 0x0000b849
Blame Module Name: MicrosoftMenuLibrary
Blame Module Version: 14.2.4.120824
Blame Module Offset: 0x000133ec
Application LCID: 1033
Extra app info: Reg=en Loc=0x0409
Crashed thread: 0
And that would be followed by a dump of incomprehensible codes and threads.
I did a bit of research and learned that this was a known problem. The primary recommended step is to delete all Microsoft Office preference files. I did, but it didn't help.
Next, I deleted every trace of Microsoft software – including preferences, receipts, and fonts typefaces – from the new Mac and reinstalled Office. No dice.
I spent nearly two hours on the phone with Microsoft tech support. The nice lady, via a customized LogMeIn client, also wiped everything clean and reinstalled Office, with as little success as I had. We did learn, though, that Office worked fine for a pristine new user on the Mac Pro. There was obviously some conflict with something in the migrated user account. With that information, Microsoft told me to call Apple tech support.
Apple found a few cache files that Microsoft tech support hadn't dealt with, but it didn't help. While on hold while my call was being bumped up a support level, something occurred to me. My client is a graphic designer and has nearly 1,000 fonts typefaces, some of which she's had for decades. I disabled her migrated fonts typefaces, leaving only the system fonts typefaces and the fonts typefaces Microsoft installs for Office.
Ta-dah! The Office applications worked!
There is nothing more tedious than going through fonts typefaces looking for a problem – but it's a puzzle and I love it. Especially when I solve that puzzle.
The problem is that there was a an old version of Georgia font typeface in her ~/Library/Fonts directory. That was in conflict with the native OS X version of Georgia and and version Microsoft may have installed itself.
I deleted several duplicate fonts typefaces, but it was the removal of Georgia that fixed the problem. Well, either that or GillSans.
Take that, megacorporations what can't figure out what I did.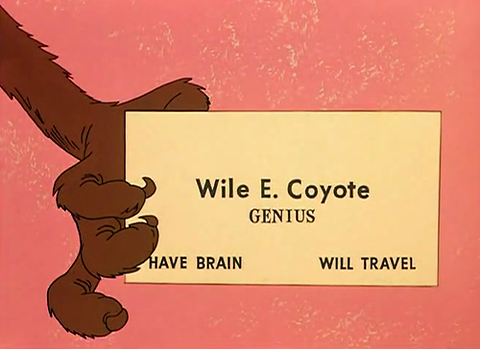 It hasn't been a great two weeks, overall.
Bad:
Old man without driver's licence opens the door of the cab he's riding in. The cab is in the left lane and Nibbler (with me) is in the right, waiting to make a right turn. Nibbler's driver door has a small but perceptible dent and scrape. While waiting for the cops to show up to make a report to force the old man to pay for the damage, I hold my wallet and iPhone in the same hand and the wallet's money clip gouges a scratch in the iPhone screen. Two hours later, the nice police officer convinces me not to write a report and wait for the cabbie to come back.
I receive a vinyl badge I ordered for Nibbler's flank. The postman bends the envelope to put it in my mail slot despite the large "DO NOT BEND" warning on the mailing label. I now have an irreparably creased vinyl sticker. Canada Post may or may not reimburse me.
Someone broke into Nibbler and rifled through the car's contents. My sunglasses and softball bat are missing.
A blue minivan with Ontario plates BMLN 401 (or close to that) drifts into my inside lane on Cote-Saint-Luc Rd. just before Wilson. I avoid being hit by the van, but my passenger side window explodes into a dozen fragments as it connects with a parked car. The parked car suffers nothing but a few scratches on its mirror. The van drives away. I leave a note on the parked car.
My Irrational League baseball team finishes in sixth place. I estimated .275, 225 HR, 910 R, 900 RBI, and 140 SB for 46 points. I finished with .280, 228 HR, 908 R, 865 RBI, and 130 SB but that was only worth 37 points. Another 40 RBI would have gained me only one point. The big blow in hitting was Jason Bartlett, who I thought would get me 20 SB but got me none. While my ERA and WHIP were as good as predicted, losing six starters was too big a hole to climb out of with respect to wins and strikeouts.
Good:
I had forgotten my softball bat at a game. It wasn't stolen from the car. I have it back.