I recently dealt with an quirk of Apple's Mail application for a client. I found a workaround, but I have no idea exactly why it's happening, or how to prevent it from happening. That bugs me.
My client receives an e-mail newsletter from an industry group. What he gets shows up like this: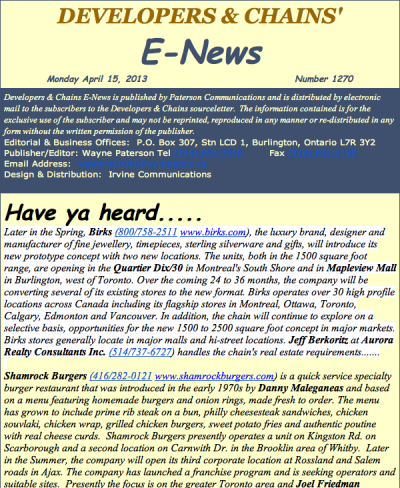 It's a standard formatted e-mail. The raw e-mail comes in two parts. The first is simple text, and the second is HTML. It's ugly, inelegant HTML, with layout driven by nested tables, but it works.
A problem arises when my client forwards this e-mail to others. It shows up like this: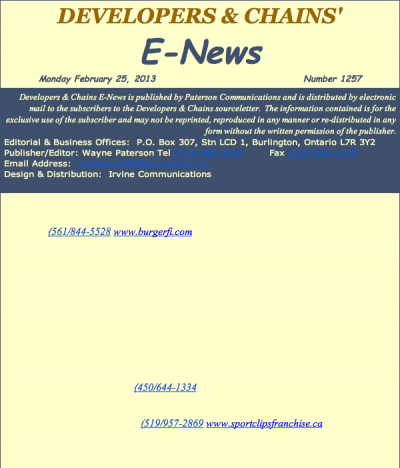 The text is there. It's just the same colour as the background. Notice that the justification of some of the paragraphs has also changed.
When asked to forward this e-mail, Mail does so, but it adds this before the HTML of the newsletter proper:

Mail adds that little text through some, yes, HTML. And that HTML is what (I assume) screws up the styles of the newsletter.
As far as I can tell, there's no way to get around this while using the "Forward" function. My workaround takes advantage of Mail's "Send Again" command. That doesn't add anything to the message and conveniently can be applied to messages that you yourself didn't send the first time.
Bonus funny:
I've been freelancing for a company that adds subtitles to movies, which is more complicated than you think it is because of competing standards. There's also a procedure to verify foreign dialogue.
The other day, I was working on Darren Aronofsky's "Pi" along with two goyim. Each of us covered a third of the movie, which contains a bit of Hebrew and Yiddish, but I was responsible for knitting all three reports together. One of the foreign-dialogue notes one of the other titlers left for me concerned a Hebrew word. His remark cracked me up, and it will amuse anyone who is familiar with Chabad and its tactics:
Teffillin. A type of Jewish phylactery? Appears to be used in the context of a drug.
Saturday was Child Three's bar mitzvah. He performed well, after what was frankly a poor rehearsal the week before. Let's hear it for misguided life lessons!
Our last out-of-town guests leave today and while it is a nice change to spend time with them, my freelance schedule is piling up. I have a deadline of the end of the week to subtitle a 50-minute documentary on spontaneous human combustion (cough, bullshit, cough), copy-edit a 36-page e-zine on NoSQL, copy-edit two shorter tech articles, apply to teach courses next year, and iFigure out why a client's iCal won't sync with his iPad or iPhone. Is it just me or has Apple gone downhill since Steve Jobs died? The new iTunes is crap, interface-wise.
So I'm blogging. And not about my pretend baseball team, which is riding Roy Halladay, Jason Motte, Matt Kemp, and Jay Bruce to ninth place.
Enough about me. Let me now discuss my speech, the one I gave at the bar mitzvah. Some people asked to see it, so here it is. It's not a direct transcription, since I ad lib and some of this is from memory.
I'd like to start by pointing out that Child Three's bar mitzvah is not the only special occasion today. As Elvi implied earlier, it is Star Wars day. May the Fourth be with you. And purely by coincidence, it's Free Comic Book Day. If you go to a comic-book store today and ask, they'll give you a free comic book. We didn't know that until this week.

I learned on Facebook just a few days ago that today is also International Naked Gardening Day, and the weather's beautiful, so go for it.

Here we are again, for what's probably the last time in terms of my offspring.

I'd like to thank everybody for being here, especially those who travelled from all over North America. It is the NHL playoffs, so I'd like to thank them by team. We have people from the home territories of the San Jose Sharks, my sister from the land of the Vancouver Canucks, my brother from the Washington Capitals, and my brother, mother and Grandpa Marty from the AHL's Houston Aeros, at least for a few more weeks.

There's a huge contingent of family from the home of the Toronto Maple Leafs. Congrats on scoring a playoff goal this decade. Start planning your parade.

I don't want to make this a downer, but there is something I have to acknowledge. I'm almost certain that everybody here who was at our girls' earlier bat-mitzvah celebrations has, at one point or another this week, thought about someone who was around for those earlier occasions but isn't with us now.

You know who I mean. He had white hair, was basically friendly but had his grumpy moments, and if we can be honest, he went through a lot of pain near the end of his life.

He even bit me when I was trying to help him. I still have a scar on the palm of my hand.

I speak, of course, of our late dog, Crash.

All the same could be said for my dad, except about the scar. He wasn't strong enough to bite hard enough to leave a scar.

I wanted to honour my father in some way during this morning's service without bringing down the mood too much, so what I decided to do was to wear this suit, which belonged to him. These are his pants. This is his coat.

(GET CLUMP OF DOG HAIR FROM POCKET)

And this is Crash's coat.

Thank you all for coming.

Child Three, you drive me crazy sometimes, but we got there and passed with flying colours, mostly shades of purple. And if you think what you've done up to this point was hard, just wait until you have to sit down and write 200 thank-you notes.