I don't have cool X-rays like last time – yet – but I did break another finger. I have two small fractures, one in the finger tip and one at the proximal end of the intermediate phalanx (middle finger bone).
There's no pain anymore. Most of the pain was emotional. I walked into Emergency at 9:55 p.m. and walked out just short of nine hours later. It had been a busy night, mostly with gastro patients who tended to vomit in the waiting room. I and my finger were low priority.
The mild pain I posted about from the waiting room had by midnight grown into real pain. The triage nurse could not give me any ibuprofen without a doctor's permission and I was waiting to see the doctor, so I had to grin and bear it.
Once I saw the doctor, he was kind enough to get me some ibuprofen. I got the X-ray, the news, and a small splint.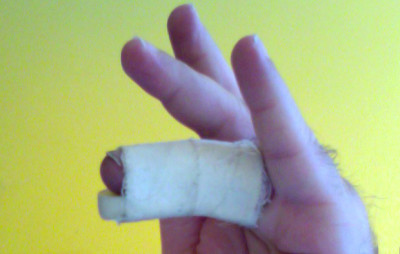 What was worst about my experience was leaving the hospital to find that someone had rubbed Nibbler the wrong way.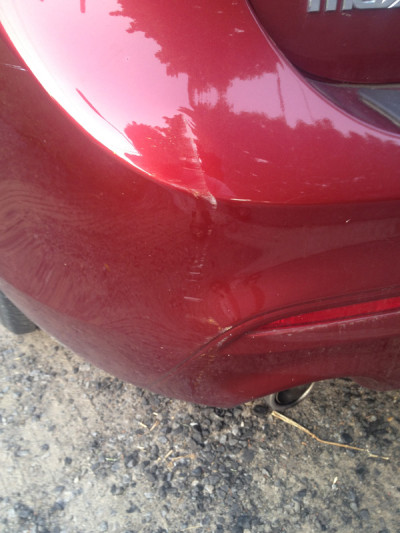 Bonus animal:
Somehow, my allergic self has agreed to let this thing live with us permanently.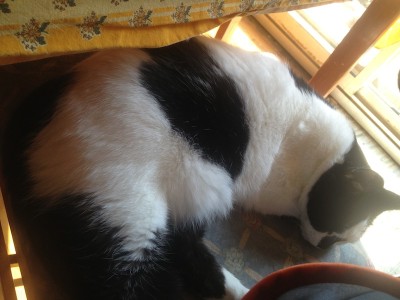 Does anybody have an in on inexpensive loratadine?