I found this display in a local Michael's.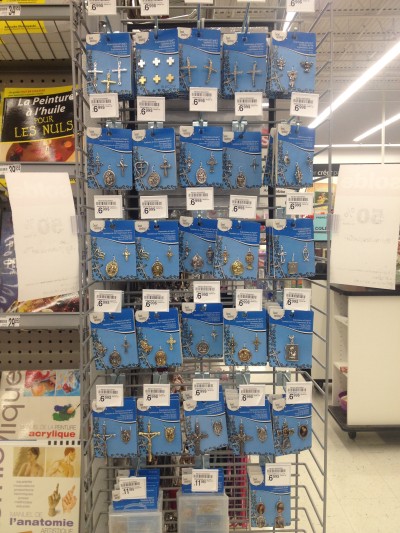 Hopefully, when the "Charte des valeurs québécoises" become law (ha!), the store will post a guide to tell us which of these symbols is too ostentatious for government work so we can know which will keep us (university professors count!) out of jail.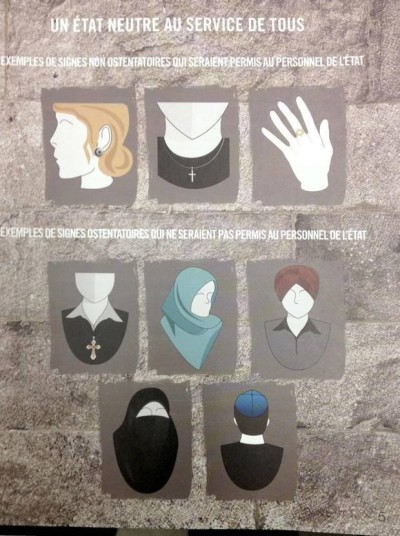 Bonus iOS 7 bug:
Apparently, if you alter a playlist in iTunes, the changes will not propagate to your synced iPhone/iPad in iOS 7. You have to create a new playlist in iTunes, copy everything from the old into the new, then make your changes.
I had to rename my Top Tunes playlist to Favourites because Siri kept insisting I was asking to shuffle my non-existent Pop Tunes playlist.