We're still sorting through my dad's stuff and I got my hands on a photo album that contains photos of older family, my younger brother modelling in a fashion show, and my university graduation.
Here I am in my youth and long-haired glory.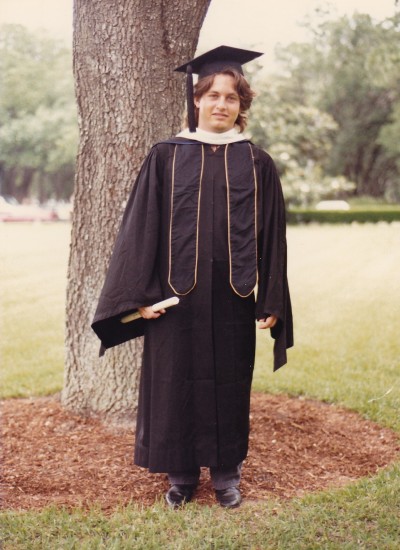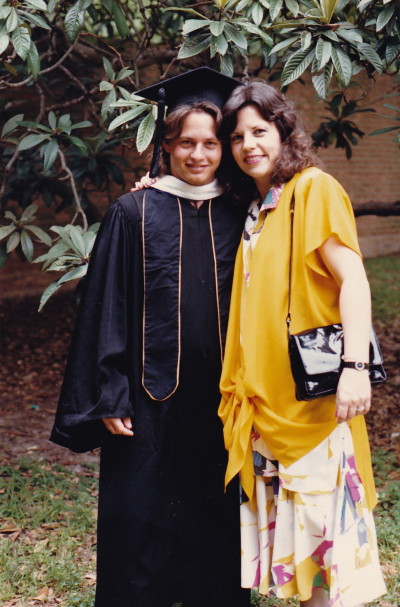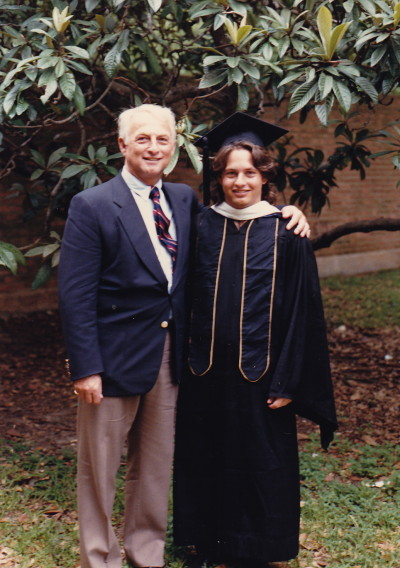 My dad in that photo is two months away from turning 48. Right now, I am one month past 48. Is it just his grey hair that makes him look so much older in the photo than I do now?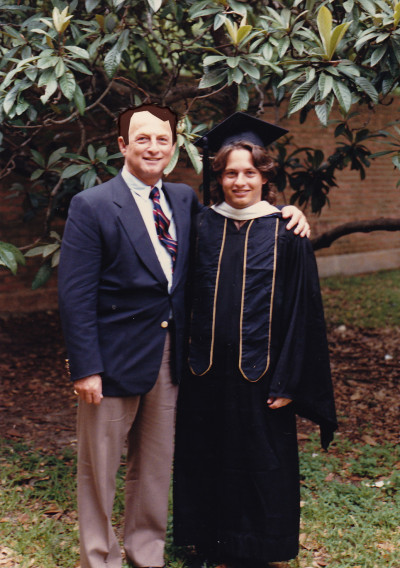 Nope – not according me, anyway. His hairline receded more than mine has. I'm not sure about the face.
Speaking of which, this may be the most recent photo I have of my dad clean-shaven.