Since my finger has sort of healed (it's still a bit sensitive), I have lived an uneventful life, and that includes a week in Oregon.
Here are the salient points of my life in photos since December 1.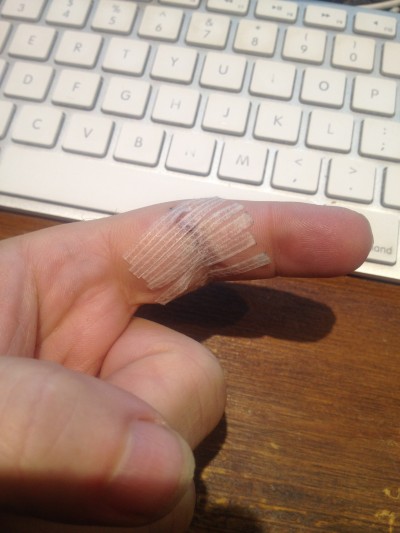 The removal of the stitches was the most painful part of the whole ordeal. I assume the physician did not use dissolving stitches because he wanted the cut sealed for ten days.