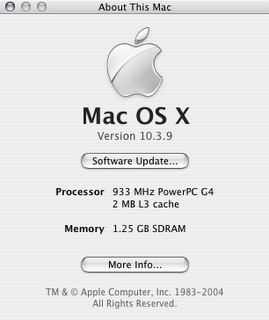 Applications load quicker, for sure. The Mac is a bit louder, but that's easily forgotten after a few minutes of use.
Unfortunately, this upgrade didn't help my
frame rate
in WarBirds. Maybe I'll find a cheap video card upgrade on eBay. Then again, it could be the bus (that's the pathway between CPU and video card) that's limiting.