I'm not doing much other than catching up on Reader's Digest work, finishing edits on the book with second Alex, and doing researchy things for the original Alex.
Oh, and I'm spending too much time at
I Can Has Cheezburger?
, a blogfest of images like this one: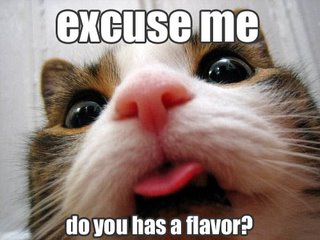 Oh, yeah - I've also added some goodies to my 101 Squadron
CafePress shop
. (You can be the first to purchase a thong.) And I added a link to Curt Schilling's blog.
Bonus superfluous bonus:
This
is sorta weird and cool. I found it in my stats.