Twenty-twenty-twenty four hours ago, I got to be creative. In the one of the scenes we filmed yesterday morning, Buster asks Tilda for help with a sales presentation. Alex ask me to create the presentation as a prop, with a cover page.
Alex is styling the film as Canadian propaganda - you saw the photo of him petting the giant beaver, right? I knew I wanted a Canadian theme for the presentation, and I nailed it on the second try. Then I drew a cartoon logo: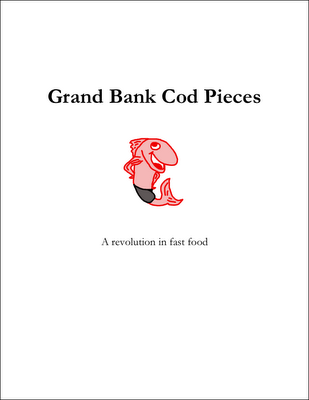 It cracked up
Omari
and
Johanna
. While the camera was off, they came up with an entire business plan and advertising strategy. It was a blast.
The shoots went long yesterday. I learned that it's extremely difficult to film action going around a corner when the crew has little room to maneuver. We left our office set on St. Catherine to shoot at La Table Ronde (a medieval store) in Old Montreal, on a beautiful Saturday night in May during an American holiday weekend. It took me an hour and twenty minutes to find a place to park. Even the lots were full. Three times, a car ahead of me took a spot that had just opened up.
I eventually found parking not too far away, and jogged in with the costumes I'd been transporting. My tardiness did not slow the shoot, fortunately. The scene was a dolly shot (the camera, on a cart, is pushed along a track made of a thick vinyl tube) with characters moving as well, which complicates the maintenance of focus. The store was hot, and sound was polluted with scraping chairs and thumping from the diners in the restaurant upstairs. It was tense, and I think I had the best job of the night, standing outside the store, shushing passers-by.
Tonight we film at Alex's apartment from 5:00 p.m. to 4:00 a.m. or so.